2019 Courses and Workshops
Monochrome Mark Making
When: Saturday 12th January 10:00-15:00
Details: Join us at the studio for a day of mark making on fabric with a limited colour palette. Use everyday objects to create your own mark making blocks as well as taking advantage of the screens and blocks we have at the studio. Create an interesting collection of fabric samples perfect for crazy patchwork or other projects. £40 including most materials.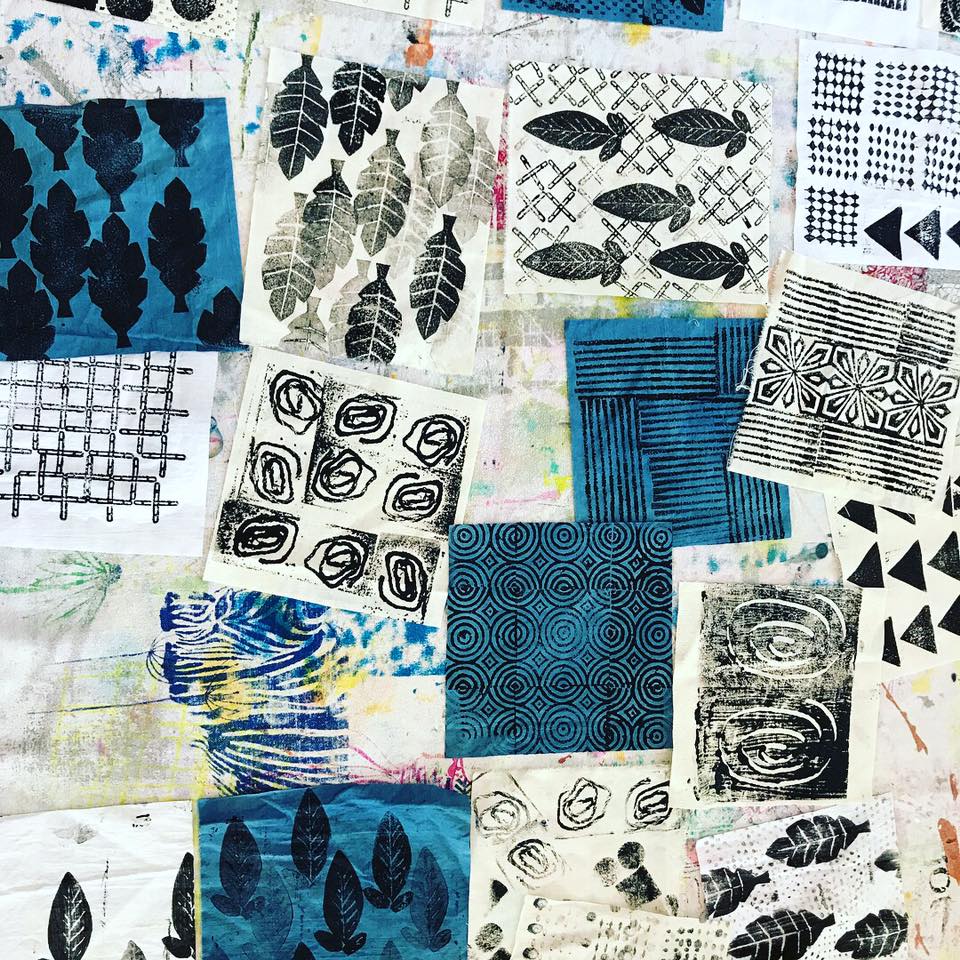 ---
Cas Holmes: From The Land 2 day Workshop **Fully Booked**
When : Wednesday 23rd- Thursday 24th January 10:00-16:00
Details : We are excited to welcome guest tutor Cas Holmes to the studio in January for a 2 day workshop.
Aims and objectives: A mixed media workshop introducing the student to approaches to using paper, textile, print, dye and stitch to create pieces based on the 'land' and landscape or a subject of your choice. A focus will be placed on stitching as an extension of mark making and drawing, and various means of layering. We will use photocopies, and build up images, textures and mix materials. The workshop is experimental and intended to provide students with different ideas for development based on the artist's own practice.

Cas has studied in Japan and Canada looking at ways of using found materials and researching local crafts. She is the author of Stitch Stories (2015), The Found Object in Textile Art (2010) and co-author of Connected Cloth (2013).Her work combines the use of hand-made paper with dyeing, textiles and stitchery to create richly coloured, semi-sculptural works.

Workshop will run 10-5 on 23rd & 10-4 on 24th. Total price is £160 which includes lunch on both days and refreshments. £ deposit required upon booking. Email contact@littleheathbarnstudio.com for further details or to book a place
*The tutor Cas Holmes will provide worksheets and some specialist paper, and a small amount of paste for shared use for which there will be a small charge on the day of no more than £4-5 per head.
---
Lino Printing On Fabric- for Beginners
When: Friday 25th January 10:00-14:45
Details: Join Liske at the studio working with Lino... work on your own single colour design to cut into the lino then print onto fabric... you will have plenty of time to practice before printing your own cushion cover or tea towel (or upgrade to a lampshade kit for £10). £40 including all materials, refreshments and lunch.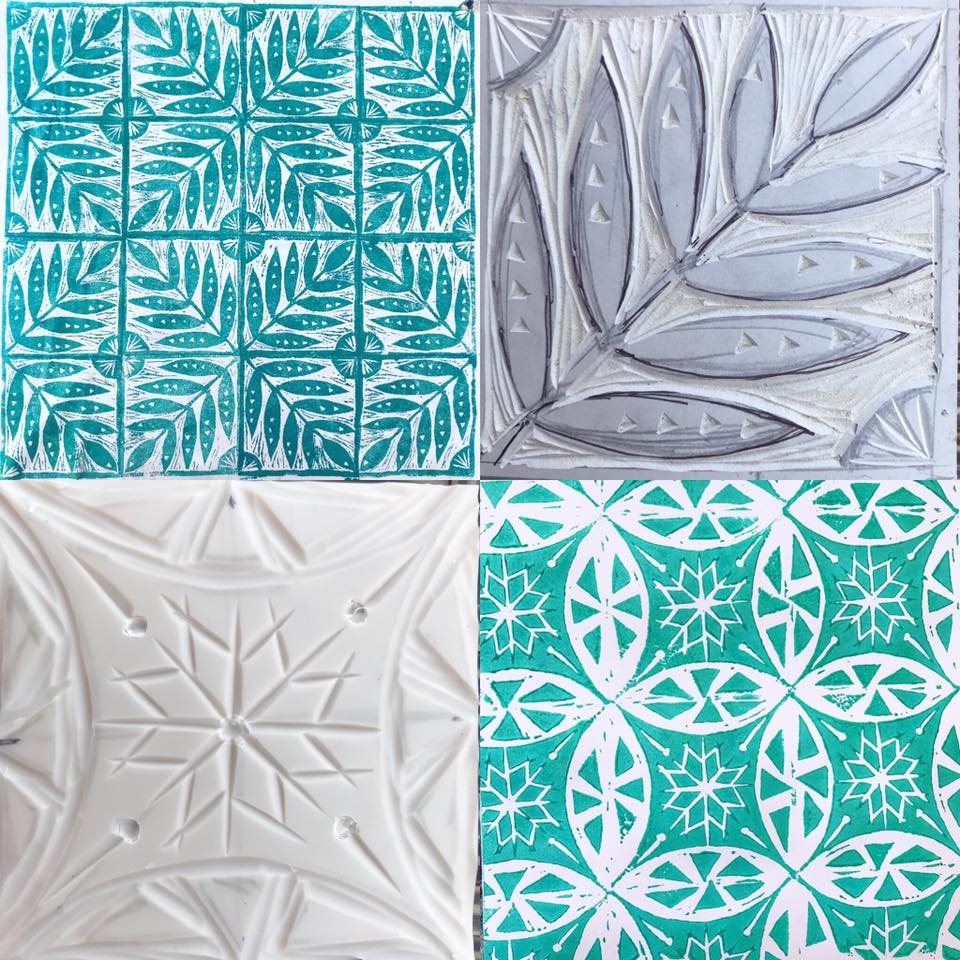 ---
Sheer Landscapes
When: Saturday 23rd February 10:00-16:00
Details: New workshop! Design, piece together and stitch your own beautiful A4 sized landscape using sheer fabrics combined with some hand dyed fabrics to add depth of colour. Incorporate a bit of print if desired! Inspired by Ineke Berlyn's sheer landscapes. £45 including all materials and refreshments. Sewing machine required. Suitable for all levels. Acrylic display stands can be purchased on the day.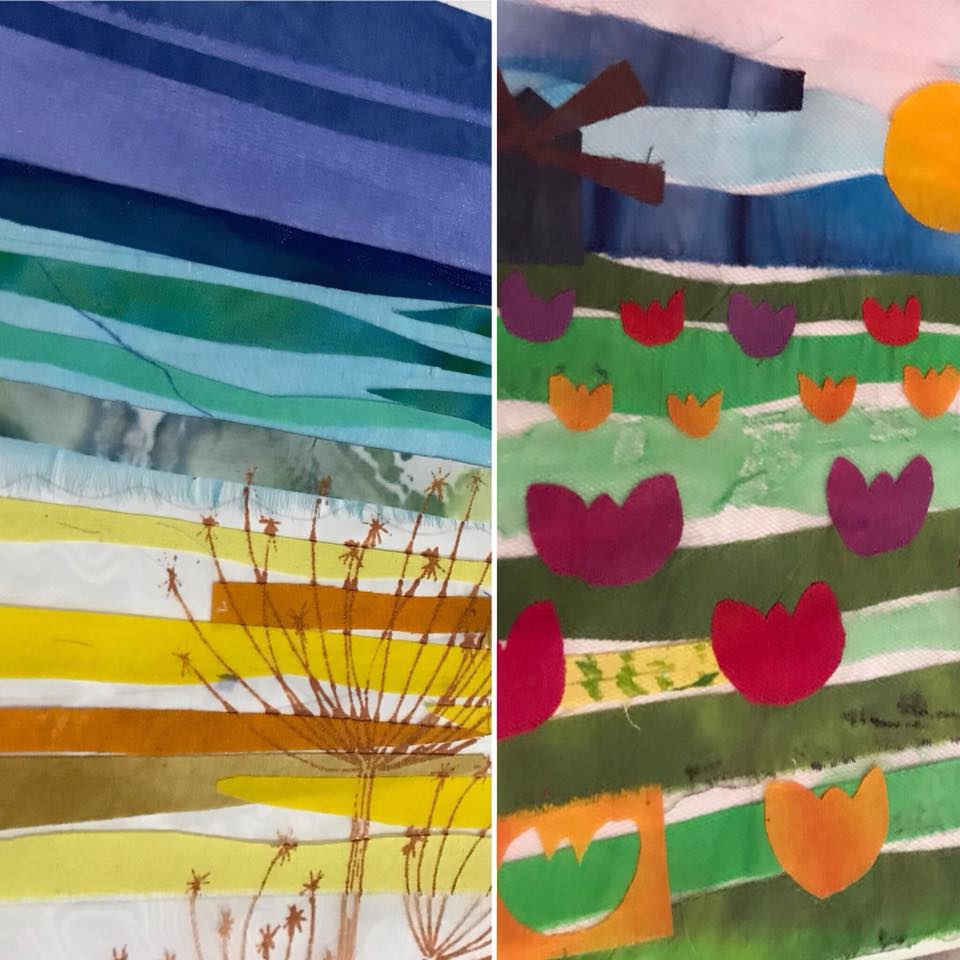 ---
WORKSHOPS AND COURSES TO KEEP AN EYE OUT FOR.......

NEW Print & Stitch Bespoke Handbag with guest tutor Jenniffer Taylor (bestselling author- Girl with a Sewing Machine)
Details: Begin by spending a day printing your own fabrics with Liske, we will walk you through printing with thermofax screens and wooden print blocks, you will have plenty of time to practice before printing fabrics ready for Day 2. On the second day Jenni will guide you through creating a quilted, fully lined handbag with patch pockets and a zipped inner section. Approx dimensions of finished bag are H15"/ W14"/ D5". Course price £120 including most materials. Suitable for all levels. Sewing machine required for day 2.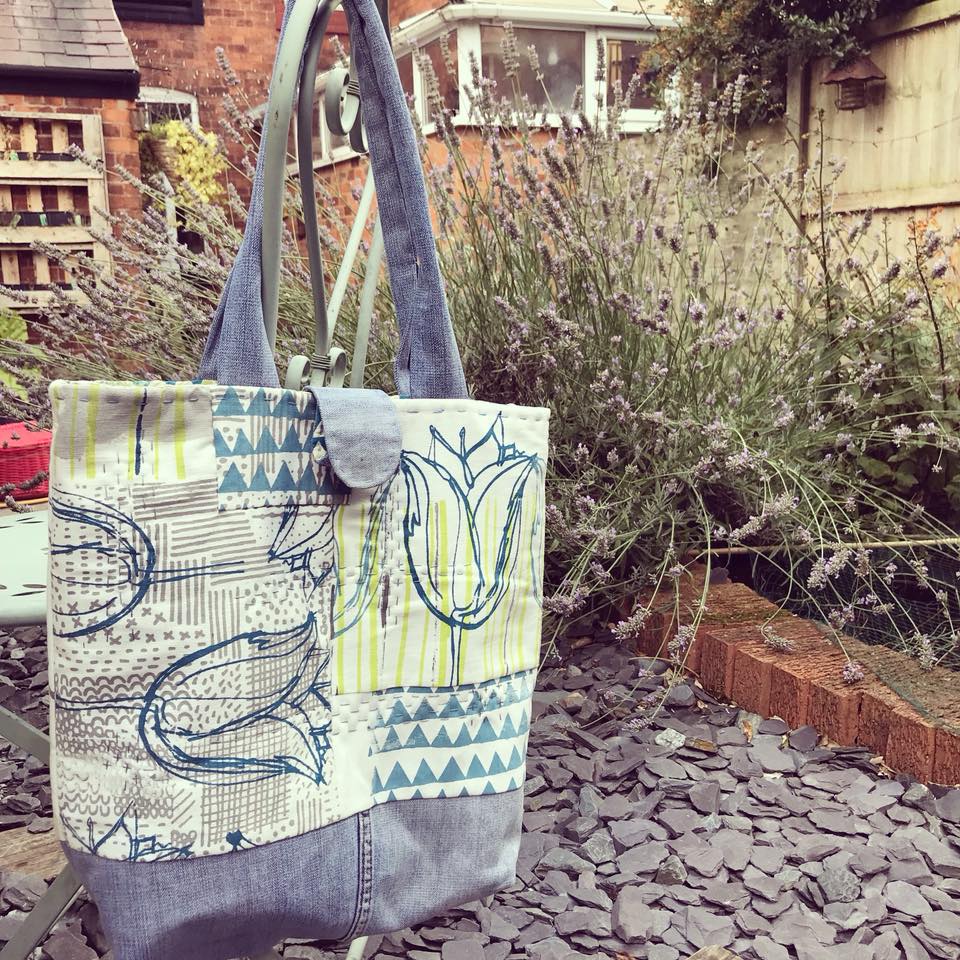 ---
Art Cloth Course March 2019: Landscapes
Details: Join Liske every Monday in March to create your very own Art Cloth masterpiece. Our inspiration will be landscape and you will be introduced to various techniques including thickened dyes, thermofax screen printing and much more. Places limited to 7. Price £160 every Monday 10-2:30PM.